Are you looking for JAMB subject combination for all courses? If you are really interested in knowing the JAMB as well the O level (WAEC) subject combination required to study all the courses offered in Nigerian universities then go ahead and read this post as we have provided you just that.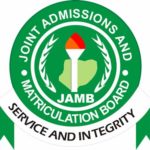 This is a notice to the general public especially JAMB candidates who will be sitting for the upcoming JAMB examination that JAMB subject combination for sciences, arts and social sciences has been provided here in this post.
What is JAMB Subject Combination?
JAMB subject combination as the name implies are the subjects required to study a course in Nigerian universities, polytechnics or colleges of education. This subjects are inline with the courses to be studied and must be selected properly to be eligible to study that course in any tertiary institution in Nigeria.
Without further ado, the JAMB subject combinations for all courses are as follows:
JAMB And WAEC Subject Combination For All Courses
The list of JAMB and WAEC subject combinations for all courses are as follows: